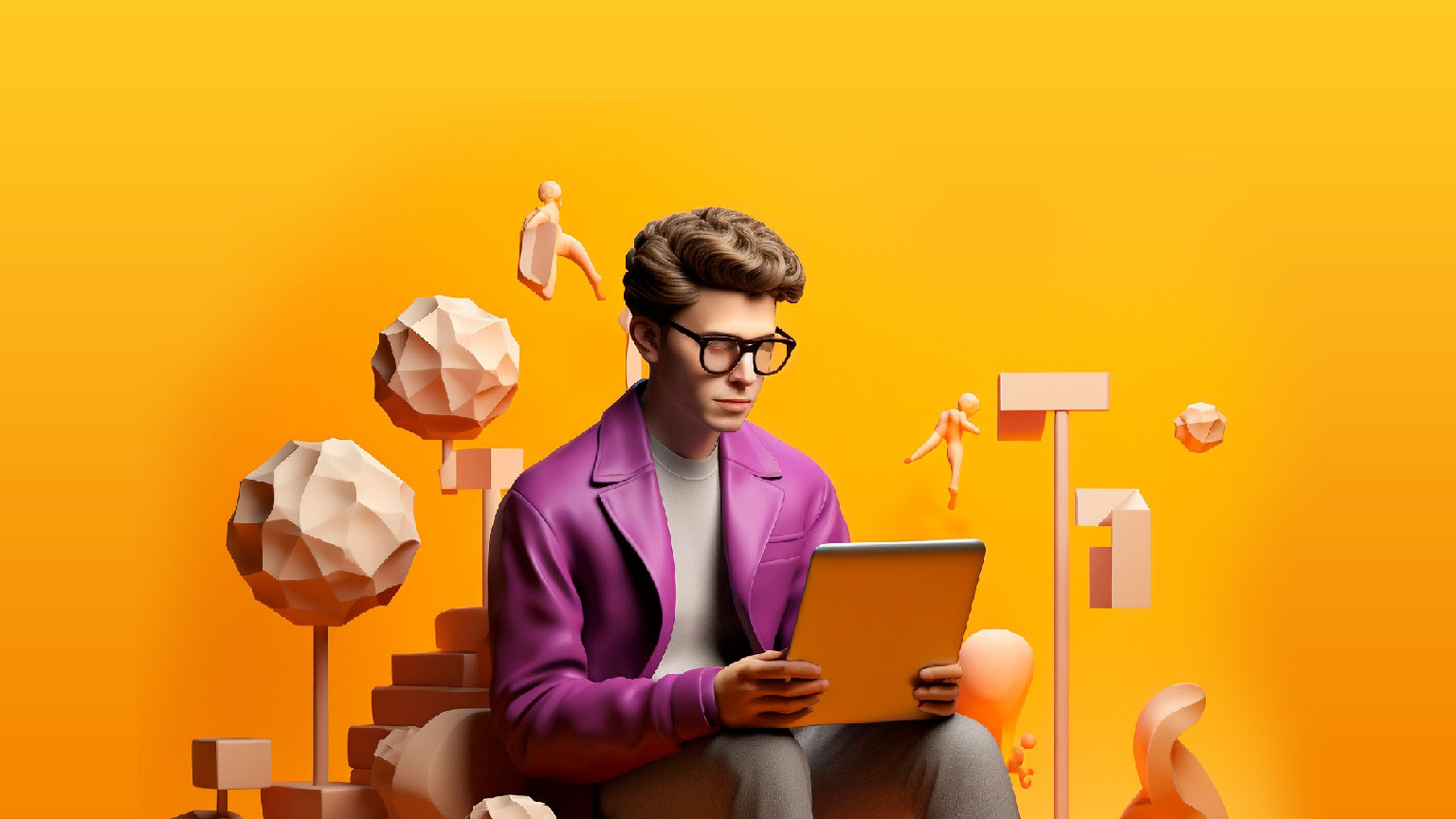 Beyond the Basics: The Best Explainer Video Companies in India to Partner With In 2023
The new progressive way to advance any business on the internet is through explainer videos. May it be a small or a large-scale business, there is now a spreading demand for explainer videos.
An explainer video explains the business message to its target audience through an effective technique that touches the users better than any other method.
As the saturation of talents is increasing throughout the market—so is the case with explainer video production companies in India. You will find the best explainer video companies in 2023 in this article.
We have worked on several factors to finalize the list. The contributing factors include experience, expertise, and the previous portfolio of the companies to have word-of-mouth credibility.
Experience: a proven track record of creating high-quality explainer videos.
Expertise: a deep understanding of the explainer video process to help you create a video that meets your needs.
Portfolio of work: a strong portfolio showcasing their skills and creativity.
Customer reviews: Positive customer reviews are a good indicator of the quality of work.
When are explainer videos most effective?
Modern marketing strategy departments are never short of ideas to promote the products their client asks for. Humans get better promoted to any idea if it is presented in a visual format.
 
According to a study, "humans digest visual information 60,000 times better than a text".
 
Additionally, viewers retain 90% of the message visually, as in an explainer video.
 
This is a promising spectrum.
An explainer video is most effective if you want to make your audience get the message quickly. An explainer video can introduce your product or service to potential customers.
 
Through an explainer video, you convey the message to your audience so precisely that they become your buyers instantly—- with high conversion rates.
 
The race of Google is actual; you need to stand out from your competitors, and even Google wants to see it. An explainer video is a much better way of standing out from the crowd for both Google and potential buyers.
 
Sometimes, you want to promote a new feature of your product, or you want to redefine the company values— explainer videos can nail it.
Top 10 Explainer Video Companies in India
1. Motionify

Motionify is a creative video production agency that offers a wide range of services, including cinematography, animation, visual effects, sound technology, and editing. They have a team of experienced and talented professionals who work together to create scintillating visual and audio experiences for their clients.
Motionify demonstrates a vast skill in creating compelling VFX, motion graphics, and 2D animations with special effects. You can access realistic, stylized, or abstract 3D animations with special motion capture, lighting effects, and particle systems.
Get boastful and engaging explainer videos tailored—- just for you!
If Whiteboard animations are what your business needs, it is just a click away.
https://motionify.co/portfolio-item/renfra/
https://motionify.co/portfolio-item/asset-tree-homes/
https://motionify.co/portfolio-item/mdceuticals/
Motionify has collaborated with Nasscom, TVSCredit, Decathlon, Maersk Tankers, md;ceuticals, I-DAIR, IJM, and FitchLearning.
2. Video Factory
Factory is an explainer video studio in India specializing in creating engaging and informative videos that help businesses of all sizes explain their products and services to their target audience. With a team of over 25 experts in graphic design, animation, and video production, Whether you're looking for a simple whiteboard animation or a full-blown 3D explainer video, Video Factory can help you create a video that will capture the attention of your audience and leave a lasting impression.
3. Webdew
Webdew is a digital marketing agency that specializes in creating explainer videos that help businesses of all sizes explain their products and services to their target audience. What sets Webdew apart from other explainer video production companies is their commitment to making the process easy for their clients. They take care of everything from concept development to video production to landing page setup so you can focus on what you do best: running your business.
4. Toolbox Studio
Toolbox Studio is an animated video production company in Pune that specializes in creating explainer videos, whiteboard animations, and other types of animated content.
But what sets Toolbox Studio apart is its commitment to creativity. They understand that every brand is unique, and they tailor their videos to each client's specific needs. Whether you're looking for a simple whiteboard animation or a full-blown 2D animated explainer video, Toolbox Studio can help you create a video that will capture your audience's attention and leave a lasting impression.
5. Explainers
Explainers is an animation company that doesn't just make explainer videos. They can make your ideas sing, dance, and fly. They've worked with big names like Tech Mahindra, Coca-Cola, and SpiceJet, so they know something about making videos that get results. They're not afraid to think outside the box and develop new and innovative ways to explain your product or service. If you're looking for an animation company that can help you communicate your message in a way that will wow your audience, then Explainers is the perfect choice.
6. Essence Studios
Based in Gurgaon, India, Essence Studios, established in 2019, has swiftly emerged as a top explainer video production company. With a remarkable portfolio of over 1200 videos, they've effectively partnered with clients worldwide for brand promotion and business growth. Their expertise spans diverse sectors, including corporate, technology, healthcare, and more.
7. 75 seconds
75 Seconds is an Indian explainer video company that operates globally with offices in the USA, UAE, and Europe. Renowned as a top player, they handle the entire video production process, ensuring a smooth and seamless journey from concept to the final product. Notably, they excel in providing comprehensive end-to-end solutions, marked by transparent pricing and adherence to deadlines.
8. Armaan Productions
Suppose you want an explainer video production house accompanying you throughout the video-making journey, from pre-production to post-production, to ensure continuous progress tracking. In that case, Armaan Productions can be your choice. Their distinctive and emotionally resonant explainer videos forge a direct heart-to-heart connection, especially in healthcare.
9. Wow Makers
An impressive track record that includes collaborations with renowned brands like Mercedes Benz makes WowMakers stand out as an exceptional player in explainer video companies. Boasting expertise in crafting compelling explainer videos, they've accumulated over 9 years of valuable experience, consistently prioritizing user experience as their primary goal.
10. My Promo Videos
An Indian animated explainer video production company with a keen specialty in crafting top-tier animated explainer videos tailored to your brand and is renowned for its exceptional work. My Promo Videos have produced some of the finest animated explainer videos in the country. Their creations are marked by authenticity and uniqueness. They are capable of driving traffic to your website. Having collaborated with significant entities like SBI, HDFC Bank, and others, My Promo Videos is a highly experienced player in explainer videos.
What to Consider When Choosing an Explainer Video Company
Before choosing an explainer video company, you must consider several factors. For your convenience, the key factors are:
Brand fit

– Consider choosing the company that matches your brand style. For instance, if you are in a fashion business, you will choose an explainer production company that knows the fashion industry.

Industry experience

– Experience has no replacement; choose a video production company with prior experience in your niche.

Quality and reviews

– Always pay attention to the quality of work that is shown in the company's portfolio, to analyze it is good to check the overall rating and past clients' experiences.

Scope of services

– Many people might overlook this, but knowing the scope of services is vital. Ensure the company offers end-to-end video production so you have all the deliverables in your hands.

Budget

– Make sure that the budget the video production company has proposed is parallel to the services they offer.

Turnaround time

– Knowing how long the company will take to deliver your project is imperative.

Communication

– Key to the success of any business deal is fair and transparent communication. Always choose an explainer video production company that has responsive and collaborative communication.

Customization

– The most needed factor you must undertake is video customization. Ensure the production house will customize the video as per your demands.

Ownership of video files and copyrights
Conclusion
In today's rapidly evolving digital world, capturing and retaining your audience's attention is more challenging than ever. That's where Motionify comes in. As a leading visual storytelling studio, we specialize in creating engaging videos that resonate with your target audience.
Why Choose Motionify?
Expertise in the Entire Process
From conceptualization to final delivery, our creative team manages the entire process. We ensure that every aspect of your explainer video is meticulously planned and executed.
Comprehensive Video Production Services
Our video production services are not just limited to animation. We offer a full suite of services, including scriptwriting, storyboarding, animation, sound design, and post-production.
Creative Team
Our creative team comprises industry specialists who bring a wealth of experience to the table. They are adept at turning complex ideas into simple, engaging video narratives.
Engaging Video Content
We don't just make videos; we create experiences. Our engaging videos are designed to hold your audience's attention and convey your message effectively.
State-of-the-Art Animation Studio
Our animation studio is equipped with the latest technology to produce high-quality videos. Whether it's 2D or 3D animation, our team has the skills and tools to bring your vision to life.
Sound Design
Sound is an integral part of any video. Our sound design team ensures that the audio complements the visuals, enhancing the overall impact of the video.
Frequently Asked Questions
What is a good explainer video?
A good explainer video reaches the hearts of its audience quickly, with less than half the time a traditional ad will do.
Are explainer videos still effective?
The effectiveness of explainer videos can be assumed from the statistics, which show that the audience retains 90% of the message by watching it in the form of a video compared to reading a text.
What is a corporate explainer video?
A corporate explainer video does not specifically deliver a product specification. It is used to deliver a broad spectrum company's message.
How many words is a 60-second explainer video?
A 60-second explainer video is around 150-170 words approximately.
How long is an ideal explainer video?
Usually shorter is better, but an ideal explainer video can be a maximum of 2 minutes, and on average, it should be between 60-90 seconds.
How long does it take to make a 1-minute explainer video?
A 1-minute explainer video needs 1 to 4 weeks to animate motion graphics.
Is the explainer video the same as a demo video?
Explainer videos are used near the top layer of the sales funnel, while demo videos are used in the bottom layer of the sales funnel. Explainer videos are more practical than demo videos.
How popular are explainer videos?
Statistics show that explainer videos have affected 96% of people in understanding a product; among those 96%, around 88 % are convinced to buy the same.
What are the 4 parts of video production?
The primary 4 parts of video production are planning, pre-production, production, and post-production.
What are the different types of explainer videos?
Explainer videos have different types. The famous and effective ones are motion graphics, 2D or 3D animation, whiteboard animation videos, screencasts, live action Videos, educational videos, product demos, advertising videos, and more. 
What is the storyboard in the explainer video?
A storyboard is a sequence of events in the picture format that helps create a planned overall explainer video.
What is the best format for explainer videos?
The best format for an explainer video is the one that is suitable for your audience. Nowadays, vertical videos are the most sought-after video format while if your audience uses a desktop or a mobile device, it will change the format of the explainer videos.