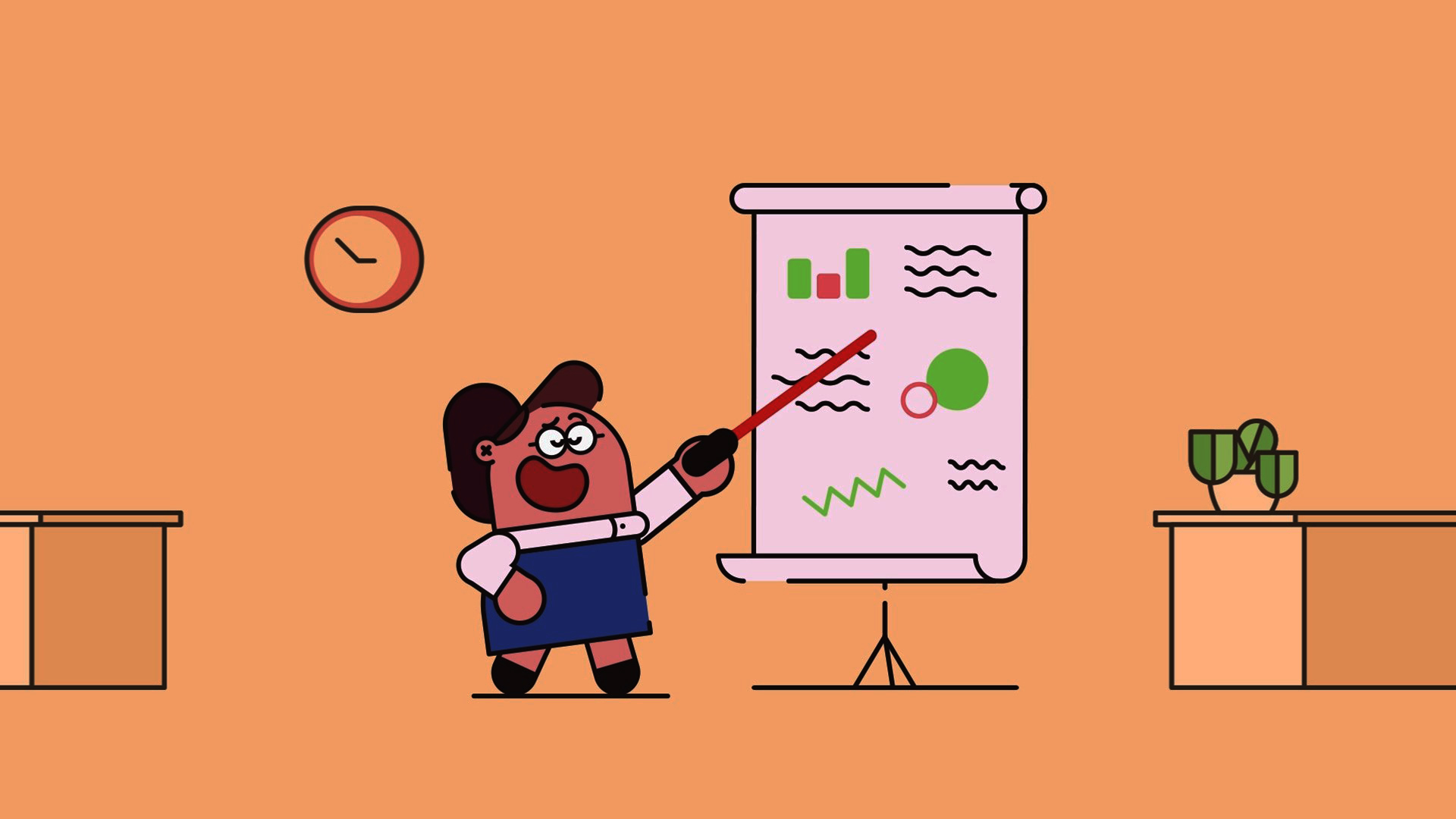 Best Practices For Creating an Explainer Video
A good explainer video can do a lot to boost your sales. Creating an engaging video with the right script and animation is crucial. It also needs to be shareable and able to generate leads.
There are several best practices for creating an explainer video. These tips will help you create the best video for your business.
Script
Scripting an explainer video is an essential part of marketing. It should accurately reflect the concept of the video and map out the resources needed for the production. By developing a well-written script, you can better estimate the production time and budget. You also need to consider the cultural preferences of your audience when creating a video. For example, a consumer who may not be familiar with your brand or product would likely have a difficult time understanding your message if you simply give out general information about the company.
To avoid the common problem of writing too long, consider creating an introduction for your video. This tease will give your viewers a sense of the importance of your video and help them discover whether it will solve their problem. Moreover, a long introduction might bore them. Instead, they may opt for a video that solves their problem in a shorter amount of time. Scripting your video is crucial to its success.
Scripting your video is not an easy task. It is essential to understand your target audience and make the video as user-friendly as possible. Remember to show the person or heroes who can relate to your product or service. Using emotions and using the language of your target audience will improve your conversion rates and ROI. And don't forget to include your contact information in the script. Some scriptwriters only show their contact information on the screen while others use voiceover to convey it.
Regardless of the medium, an effective explainer video must include a call to action. This call to action should be both verbal and written, and it should be the final screen viewers see. While designers might argue that the crux of explainer videos is in the visuals, copywriters would disagree. While great visuals will capture the audience's attention, the words will sell the product. This is not to say that you should ignore creative visuals, as they can enhance the overall message of your video.
Animated
There are a number of best practices for animated explainer videos. These videos can be used anywhere on your website, from your home page to your landing page. They can even be embedded in an email message. But before you begin creating your own animated explainer video, consider these tips. These videos can help you create an effective marketing campaign and convert viewers into buyers. Here are a few things you can do to make your video stand out.
First, make sure that your video focuses on the needs of your target audience. You want to appeal to them by addressing their pain points. Then, make your video as interesting and engaging as possible. For instance, if your audience is tech-savvy, you should show them how to use your product. You can also use an animated explainer video to explain the features of your product or service. Using animation is an excellent way to get your audience's attention, so be sure to include the product or service you're trying to sell.
Another important thing to keep in mind is the length of your video. You don't want your video to ramble and lose viewers' attention. If it's too long, you're not going to get many views. A video should be about four minutes or less, preferably less. In addition, it should contain a compelling story. A well-written script will help you make a great explainer video that can convert your target audience into customers.
An animated explainer video can be short, but still evocative and informative. Whether it's a product or service, these videos can be used for YouTube marketing and social video marketing. It's a great way to introduce a product or service and convert potential customers. In addition, an animated explainer video can make even a dull subject more appealing.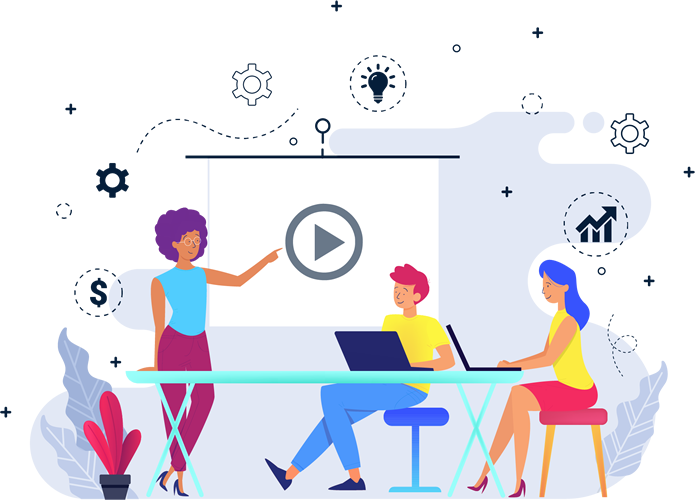 Scripted
The most important factor to consider when creating an explainer video is how to keep it simple and easy to follow. The shortest video length is 12 seconds, and the maximum number of words per sentence is 12. In addition, use conversational language. People are more likely to retain information when the speaker's tone is conversational and easy to relate to.
Before creating a scripted explainer video, keep your audience in mind. Having a clear idea of what your audience will want to know after watching your video will help you determine the tone to use for your video. Write down a brief summary of the content and the tone you want to convey. Choose this tone and stick with it throughout the video. If the audience can't figure out the message by the end, they might not watch it all.
Keep the content simple. Adding too many visual elements will overwhelm the viewer's brain and make it hard to remember key information. To prevent this problem, keep your video simple and straightforward. Keeping the message simple will keep the viewers engaged and focused. Also, less visual elements will help them focus on the message instead of being distracted by all the visuals. This will help you create a more memorable video that will generate more sales.
Using an explainer video is an essential part of your digital presence. If you aren't sure how to create one, try out these simple tips to get started. These videos are a great way to introduce your products or services to your audience. Make sure they're engaging and memorable! A scripted explainer video can help you build your brand's culture and personality. You can easily capture your audience's attention by showing them how it will benefit them.
Shareability
Explainer videos can be very effective marketing tools. While they are not as powerful as a full-blown ad, they can help you reach more people. To make them more effective, it is important to highlight your product and your team. This can add depth to your video and help viewers connect with it. Keep in mind that your video should be easily shared.
Include a call-to-action at the end of your video. In your explainer video, people will feel connected to the product or company. Don't talk about how much the product costs, instead, focus on what it can do. It is also helpful if your video is created by a professional who is an expert in the subject.
Scripting is another important component. The script should be clearly written and contain an outline that keeps the viewer on track. It should not go off topic or go off on tangents. Moreover, the script should not exceed two minutes. A longer script will bore viewers. Instead, a short script will make the video more enticing and easy to share. A great script will help you reach your audience, while keeping it under two minutes.
Target audience
Explainer videos are a great way to get your point across to customers and potential customers. The goal of these videos is to simplify complex concepts and make them easier for your target audience to understand.
When you produce an explainer video, you will have many different considerations to make. You will want to keep in mind your target audience, which means a demographic that is interested in the services or products you offer. The primary goal of an explainer video is to educate viewers about the benefits of your products and services. You can make this video as educational or entertaining as you wish, but it is important to focus on the benefits of your product or service.
While there are a number of reasons why you might want to create an explainer video, the biggest benefit is that it will help your customers better understand what you have to offer. This is one of the reasons why explainer videos are so popular. By making your video as informative as possible, you can get more attention and drive more conversions. When creating an explainer video, you should consider the audience and make sure you are speaking their language.
Animated explainer videos are inexpensive to produce and can help your site attract more visitors. An animated video can show off the key features or benefits of your product. Remember that most website visitors only spend 10-20 seconds on your site, and the first ten seconds are crucial in setting your value proposition. If you want to make your explainer video more effective, consider a live action version. In addition to using real people, you can also have employees in the video.