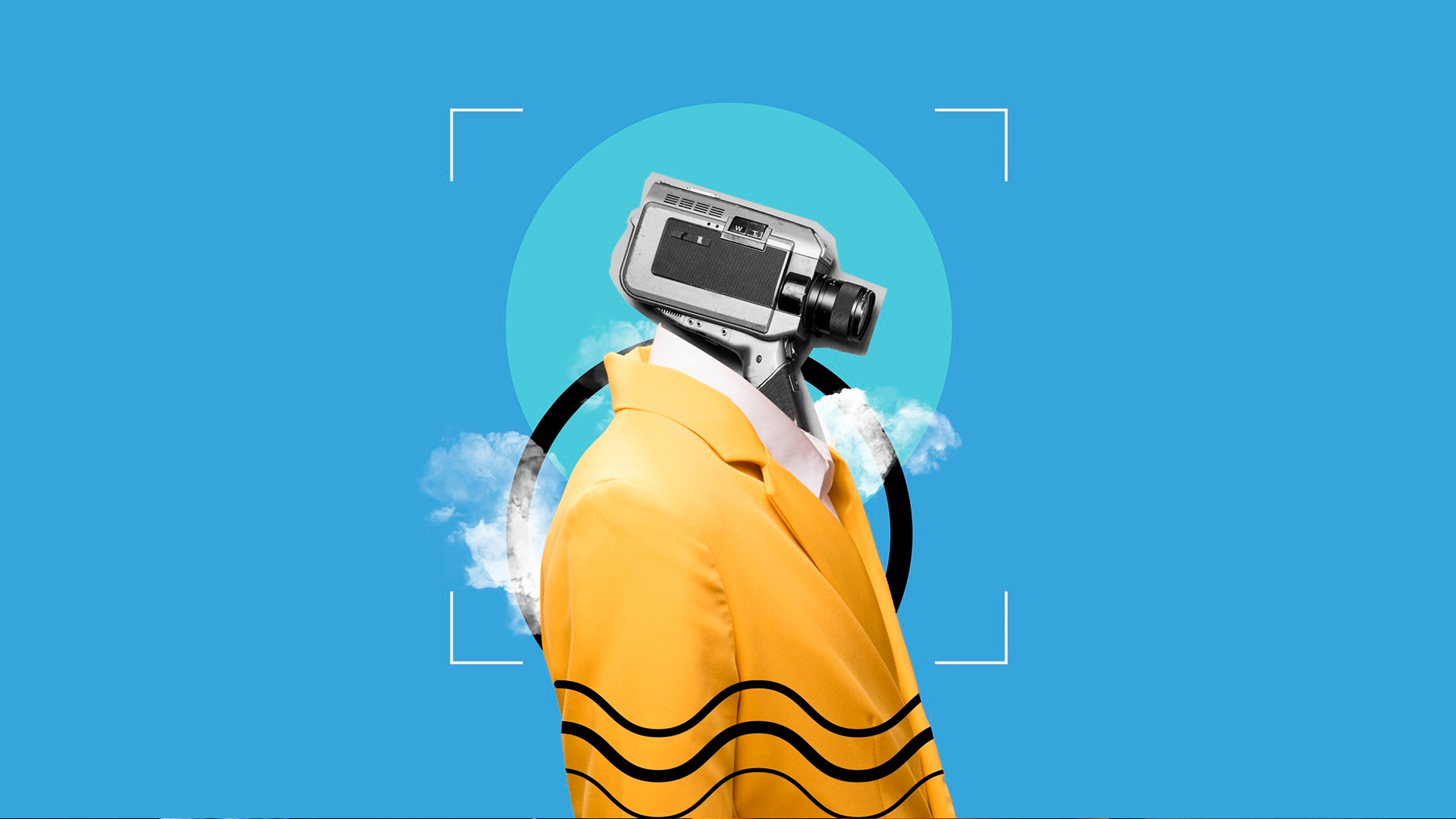 Top-Rated Promotional Video Company for Crafting Compelling Marketing Videos
Forget the clichés; promotional videos are no longer about flashy visuals and loud music. It's a battlefield of emotions, psychology, and artistry. Want to win the war for attention? Dive into this guide on top-rated promotional video companies, where we unravel the secrets of crafting videos that don't just sell but resonate.
What is a promotional video?
A promotional video is a short marketing video that showcases a company, product, service or event with the goal of engaging an audience and encouraging them to take action.
Promotional videos come in a variety of formats such as live action, animation, event coverage, testimonials, how-tos, etc. Their runtime is typically 30 seconds to 2 minutes.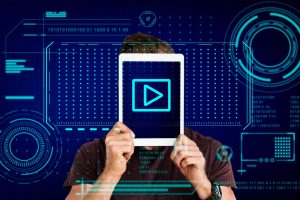 BUSINESS ADVANTAGES OF PROMOTIONAL VIDEOS
Boost Brand Awareness:
Promotional videos showcase your brand personality and offerings to a wide audience, increasing recognition and familiarity. Viewers get to know your business on a deeper level.
Boost Brand Awareness
Promotional videos showcase your brand personality and offerings to a
wide audience,
increasing recognition
and familiarity. Viewers
get to know your business
on a deeper level.
Educate and Inform Viewers
Through video you can show and explain your products or services in an accessible visual
format. Promotional videos help prospects understand your core business benefits.
Drive Conversions and Sales
Promotional videos motivate viewers to take action, whether signing up for a free trial, purchasing a product, or attending an event.
Video can directly generate leads and revenue.
List of best companies offering promotional video production service
MOTIONIFY
®

: TOP AFFORDABLE Promotional video COMPANY

At Motionify, we specialize in crafting custom promotional videos tailored to our clients' unique brand stories and target audiences. Our strategic approach ensures your video creates a positive impact on your marketing and conversion goals.
HOW MOTIONIFY'S PROMOTIONAL VIDEO PRODUCTION SERVICE WORKS
Pre-production phase: Thorough preparation for smooth production
Motionify conducts in-depth preliminary consultations to completely understand each client's goals, vision, and target audience. We develop scripts and storyboards tailored to the client's messaging and strategy. With diligent planning and preparation, we ensure a smooth production process.
Comprehensive client analysis
Business, industry, audience
Formulate effective video strategy 
Align with marketing goals
Meetings to understand
○ Client vision
○ Key messaging
Script development 
Dialogue, visuals, story
Storyboarding
Graphical representation of video sequence
Finalize logistics
Characters, location, costumes, props
Production phase: Seamless execution from shooting through post-production
Our experienced team executes seamlessly from shooting through post-production. We staff each project appropriately with top professionals and treat clients with care. Smooth communication and no surprises is our promise.
Filming
○ Principal photography
○ B-roll, interviews
Animation
Illustrations, motion graphics
Voiceover
Narration, dialogues
Music
Original score, licensed tracks
Editing
Assembly, pacing, transitions
Sound design
Foley, sound effects
Color correction
Grading, color palette
Quality assurance
Review, iteration, refinements
Post-production phase: Polishing and optimization for distribution
Motionify delivers early rough edits for feedback and iterates responsively. We work closely with clients to meet final video format needs. Our extensive expertise results in impactful, polished videos. You can quickly distribute to a wider audience.
Editing
Refining cuts, pacing, flow
Motion graphics
Titles, lower thirds, overlays
Visual effects
Compositing, CGI, animation
Audio mix
Balancing, sound enhancement
Closed captioning
Subtitles for accessibility
Music and licensing
Original score, stock music
Final review and approval
Client feedback, iterations
Video exporting
Output formats for distribution
Distribution
Uploading, embedding, sharing
FROM PRODUCT EXPLAINERS TO COMPANY CULTURE VIDEOS, BRAND STORIES TO THOUGHT LEADERSHIP, OUR EXPERIENCED CREATIVE TEAM HANDLES EVERY STAGE OF THE VIDEO CREATION PROCESS WITH CREATIVITY AND CARE. WE OFFER VIDEO PRODUCTION SERVICES INCLUDING
◆ Scriptwriting and storyboarding
◆ Filming/shooting

◆ Animated video production

◆ Editing, sound design and voiceovers

Premiere Pro, Aftereffects, Vegas, Davinci resolve

◆ Video marketing strategy and distribution

Service overview
Explainer video, commercial video, Walkthrough videos, 3D Animations, Corporate videos, Product videos,
How-to video, Impactful promo video, Informational video, Event videos, Educational video,
Animation Videos, Testimonial video, Training videos
Types of clients/expertise
Professional service firms, software companies, Apparels, retail, Logistics, health, Education, non-profits
Client Location(s)
United States, Australia, India, Canada, France,
Denmark, UK
Pricing/fee structures
Hourly rates start from $25 and project fee is typically around $1,000
Rated 4.8 stars on Clutch and 4.9 on Google, Motionify is a top-rated yet affordable video production company. Our hourly rates start from just $25, providing high-quality video marketing services that fit small business budgets.
HERE'S WHAT A FEW OF OUR HAPPY CLIENTS HAVE SAID
Vcloud Point Private Limited
Low-Cost Virtualization Solutions Company: "Whenever we had a challenge, they responded immediately, no matter the time."
Glint Creatives Pvt. Ltd, Digital Agency
"Their ability to create visually appealing animations, smooth transitions, and seamless elements was impressive."
Merkat Intellekt
Technology Consulting Company: "Their affordable pricing and commitment to their work are very impressive."
Pros: Great for small and medium companies; excellent for complex topics that need to be explained simply; we're great for fast turnarounds – we typically work for conferences and other events where there's a hard deadline; since we work with clients closely, we can tailor the output as well as they require it; we can work in any language.
Cons: Can't meet in person. Can handle only a few projects at a time.
Motionify aims to simplify video marketing complexity and help businesses unlock the full potential of custom video content. Discover how our strategic production approach can craft your brand story into interesting, results-driven video.
LAI Video: Video Production Company for Major Brands
Another top video production company to consider is LAI Video. Known for their high-quality corporate and promotional videos, LAI Video has created successful video campaigns for organizations like Amazon, CropLife America, and the U.S. Department of State.
Some examples of their interesting video work include:
An impactful employee tribute video for nonprofit A Wider Circle.

A quirky yet memorable video marketing campaign for CropLife America.

A series of "day-in-the-life" recruitment videos for Amazon showcasing company culture.

Promotional videos designed to attract millennials to careers in financial planning.

LAI Video handles every part of the video production process in-house, from concept development through filming, editing, animation, and more. Their team aims to produce marketing videos with polished production value that truly capture a brand's unique voice.

Pricing/fee structures
Hourly rates start from $150 and project fee is typically around $25,000
When partnering with LAI Video, clients can expect industry-leading quality and expertise tailored to their specific video goals and target audience. LAI Video has collaborated with organizations across various industries to create memorable, effective promotional videos that captivate viewers.
Discover more about LAI Video's video production services and work samples on their website.
Skeleton Productions: High-End Video Production Company
Skeleton Productions is another top promotional video production company. Their clients include major brands like Boots, Amazon, Box, and Natwest.
Skeleton is a video production agency that specializes in creating promotional videos to effectively engage your audience and motivate them to take action.
Skeleton handles every part of the video production process in-house, from concept development through filming, editing, animation, and more. Their team aims to create marketing videos that engage audiences and accomplish clients' goals.
When partnering with Skeleton, clients can expect industry-leading expertise tailored to their target audience and objectives. Skeleton has collaborated with organizations across industries to produce compelling, effective promotional videos.
Some examples of their video work include:
Engaging brand videos for companies like Amazon and Boots.

Promotional product launch videos for brands such as Box.

Event recap videos for clients including NatWest bank.
Discover more about Skeleton's award-winning services and work samples on their website. Their polished, strategic approach can take your video marketing ROI to the next level.
Their pricing starts at $150 per hour, with typical project fees at around $10,000.
Pros: Award-winning quality and reputation; major brand clients; full service and managed process
Cons: Higher pricing than some competitors; limited to English language
Skeleton's expertise and impressive portfolio make them a sound choice for polished, results-driven promotional video production.
KrishaStudio: Specialists in Engaging Animated Explainer Videos
KrishaStudio is a creative video production company based in Ahmedabad, India. Established in 2015, they specialize in producing captivating and engaging animated explainer videos. Their mission is to create compelling videos that instantly connect with the audience and help businesses convey their message in an impactful manner.
Services Provided
KrishaStudio primarily focuses on video production. They offer a wide range of video creation services, including:
Animated explainer videos

Script writing and storyboarding

Voiceover creation and production
Type of Clients
KrishaStudio extends their services to clients from various sectors such as IT Services, Advertising & Marketing, Agricultural, Financial Services, Real Estate, and more. They cater to both small scale companies and big enterprises.
Client Locations
KrishaStudio has a wide client base spanning across the globe, including clients from India, Netherlands, and the United States among others.
Pricing / Fee Structure
The pricing of KrishaStudio's services is highly competitive, with the most common projects costing less than $10,000.
Pros: Expertise in creating engaging animated explainer videos. Positive client feedbacks.
Cons: Some clients mentioned that while the team was adaptable and flexible, they encountered minor delays in meeting deadlines. A few clients would have preferred more frequent communication updates.

Yum Yum Videos
Yum Yum Videos is a video production company that specializes in creating fully customized animated explainer videos. Founded in 2012, the company is in Palpa, Argentina and works globally with clients from different industries. Yum Yum Videos is known for their excellent client communication during each stage of the production process.
Service Overview:
Explainer and demonstrative videos

Script writing

Storyboarding

Voiceover

Animation
Type of Clients
Yum Yum Videos serves a wide range of clients – from small startups to Fortune 500 companies. They've worked with businesses in varying sectors including software, legal, healthcare, IT services, and more.
Client Locations
Their clients are located worldwide and have included locations such as Cambridge, Massachusetts; Melbourne, Australia; Los Angeles, California; and Edinburgh, United Kingdom.
Pricing / Fee Structure
The most common project size ranges between $10,000 and $49,000.
Pros:
 Yum Yum Videos are video production experts with a specialization in animated explainer videos. From startups to Fortune 500 companies, and across various industries, their wide client base reflects their versatility and adaptability.
Cons: 
Slightly exceeded one client's initial budget, though they acknowledged the high quality. Another client wished for more proactive updates during production rather than needing to prompt. So be aware if you have a tight budget or expect constant communication.
When to use professional video production companies vs when to use free video makers
For high-stakes videos like a brand anthem or product launch explainer, invest in a

production company

. Their expertise in storytelling, filming, and editing will showcase your brand in the best light.

If the budget is very limited but you want basic, self-made social media or website videos,

online DIY video makers

can be a good option.

For animated videos, explainer videos, or highly complex topics, a

production company

can make polished, high-quality animations beyond DIY tools.

If consistency with other brand videos is important, consider using the same

production company

for continuity of style, tone, etc.

For videos showcasing people, environments, products, etc.

a professional production team

helps capture high-quality footage.

If quick turnaround is critical, an experienced

video company

has the resources to expedite timelines cost effectively.

For strict brand guideline compliance and input throughout the production process, a

company

provides guidance that DIY tools may lack.
Motionify's Promotional videos
Promotional Video Ideas and Strategies
We employ many strategies to make sure our promotional videos are memorable, evocative and results-oriented. Here are some ideas for creating engaging and effective videos:
Tap into emotional connection.

Engage your audience by showing how your product or service affects people on an emotional level. Stories that elicit laughter, tears or introspection create connection and memorability.

Reverse engineer the viewer's journey.

Start with your desired video outcome and work backwards to map out a narrative that guides viewers there. Keep the end goal top of mind.

Less is more.

Resist overloading videos with too much information. Pick one core message and craft a simple, focused story around it. A condensed concept communicated clearly beats information overload.

Leverage color grading.

Use color strategically to evoke responses and communicate tone. For example, high contrast colors heighten drama, while pastels create a dreamy, nostalgic feel.

Vary speed for dynamism.

Techniques like slow motion and time-lapse add drama and aesthetic appeal when used intentionally. Slow motion can heighten emotion, and time-lapse can show progress. But only use it if it enhances your story.
How Much Do Promotional Videos Cost?
Here is a table listing the talent involved in 2 min video production and our typical rates:
| | |
| --- | --- |
| Role | Rate Range in USD |
| Creative Director | 35 / 500 |
| Videographer | 30 / 500 |
| Drone and Camera Operator | 30 / 200 |
| Assistant Camera | 15 / 200 |
| Audio Technician | 20  / 250 |
| Video Editor | 25 / 500 |
| Motion Graphics | 25 / 500 |
| Voiceover Artist | 20 / 150 |
| Scriptwriter | 25 / 300 |
| Storyboard Artist | 30 / 250 |
For all our projects, you pay a flat fee that covers both pre-production and production planning, scripting, filming, editing, and post-production.
Industry Use Cases for Promotional videos
Here are a few project ideas we suggest for our clients in the logistics, software and real estate sectors. 
Logistics industry use case and benefits
Operational Efficiency Overview
A promotional video showcasing how a logistics company uses modern techniques and technology to boost operational efficiency. It could highlight features like real-time tracking, optimized routing, and advanced warehouse operations to show potential clients the benefits they can reap.
Sustainability Initiatives
A promotional video focuses on the
commitment of a logistics firm to responsible
and eco-friendly practices.
This could appeal to businesses
that value sustainability, demonstrating how choosing this logistics firm aligns with their own values.
Safety Measures
A video that highlights the various employee and cargo safety measures undertaken by the logistics company. This shows potential clients that they care not only about delivering goods but also about ensuring their team's and the cargo's safety.
Software industry use case and benefits
Product Walkthroughs:
Promotional videos that provide a walkthrough of software and highlight its unique features. These are descriptive and guide potential customers through the software's abilities and how it can solve their problems.
User Testimonials:
A series of promotional videos showcasing the experiences of satisfied customers who have successfully used the software product.
This builds social proof and persuades potential customers that the software is worth the investment.
Company Pitches:
Promotional videos that intimately introduce the software company. It can include the company's vision, culture, team, and ethics. This helps create a positive image of the company and builds rapport with potential clients.
Real Estate industry use case and benefits
Property Showcases
Promotional videos showcasing the properties available for sale or rent. These can include panoramic shots of the property, interior walkthroughs, and close-ups of special features. It gives potential buyers or tenants a visual treat and persuasive depiction of the property.
Virtual Tours
With technology, 3D virtual tours can give
potential buyers a realistic, immersive
experience. These promotional videos allow customers to explore properties from the
comfort of their homes, making the buying
process more convenient and safer, especially during unforeseen circumstances like
the Covid-19 pandemic.
Company Profile
Videos summarizing the real estate company, its values, mission, and unique selling proposition. It's a great way to appeal to potential clients, showcasing the professionalism and culture of the agency.
Let's Craft a Promotional Video Tailored to Your Goals
At Motionify, we're passionate about helping brands connect with their audience and accomplish goals through strategic, interesting video content.
Our custom promotional videos are:
Tailored
We craft narratives tailored to your unique brand voice, products, and audience.
Strategic
Our videos achieve your specific marketing and conversion goals.
Engaging
We combine high-quality visuals, audio, and impactful storytelling.
Effective:
Our videos captivate viewers, improve recall, and drive actions.
We simplify video marketing complexity through custom promotional videos designed to captivate your audience and accomplish your unique goals. With strategic narratives, high production value, and thoughtful distribution, Motionify ensures your video drives real ROI. Ready to get started? Click here to contact us. We're excited to learn about your video needs.