Is Video Marketing Effective?
Despite its inherent costs, video marketing has a number of benefits. For example, videos can show more content than writing articles. They are more engaging and present an impression of professionalism, which can influence people's decisions. And, most importantly, videos are a great way to spread the word about your firm through viral means-like word of mouth, videos can quickly go viral spreading like wildfire.
However, with all of this, it's important to remember that you can't make an effective video simply by putting someone on camera and having them record a few seconds of dull discussion. Instead, to create an effective video, you should research different types of videos and pay particular attention to how they're used in online marketing. You'll want to put lots of effort into the creation of your video-from the choice of footage to the titles. Below, we'll discuss three videos that you may find helpful in increasing the visibility of your law firm online:
If you're looking for a video that would be of benefit to increasing your firm's clientele, consider using videos to explain your firm's services or your unique features. High-quality videos featuring testimonials from previous clients can go a long way toward convincing potential customers that your business is worth hiring. As an added bonus, if your client sees another client using your service or sees someone else use yours, they'll be more likely to call in to ask about your services. In addition to using testimonials, you should include video-watching options on your website and a blog; these options can allow clients to view your videos via their desktop media player or a television, if they don't have internet access.
YouTube and other social networking sites are great places to post SEO videos, and many law offices include video-watching options on their firm's website. While search engine optimization videos won't directly help your business gain page rank and maintain rankings in major search engines like Google and Yahoo, videos with targeted keywords can help draw organic traffic to your site. SEO videos with targeted keywords are ideal because people who search for certain items might be more likely to visit your legal video than other videos on the same subject. For example, if you're a family law firm specializing in divorce, you may want to upload a video demonstrating how filing for divorce is less costly and more pleasant than traditional court proceedings.
Another way to determine whether video marketing is effective is to determine the number of views your videos get. A low number of views indicates that people aren't spending time searching for information about the products and services you offer, but they're probably aware of your videos when they do search for them. A high number of views indicate a lot of people are viewing your videos, which suggests your firm is providing helpful and quality information and is gaining trust.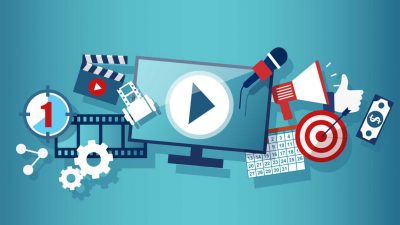 Finally, your bounce rate is an important measure of how effective your videos are at enticing new clients into your office. A high bounce rate suggests that a significant portion of those who watch your videos won't convert into paying clients. Bounce rates can be tricky because they can fluctuate based on many different factors, such as how specific keywords are used and whether a video has received a poor reception from viewers. If you have access to customer demographics, you can use software to create custom reports that will help you analyze your video marketing efforts and improve the overall efficiency of your video distribution.