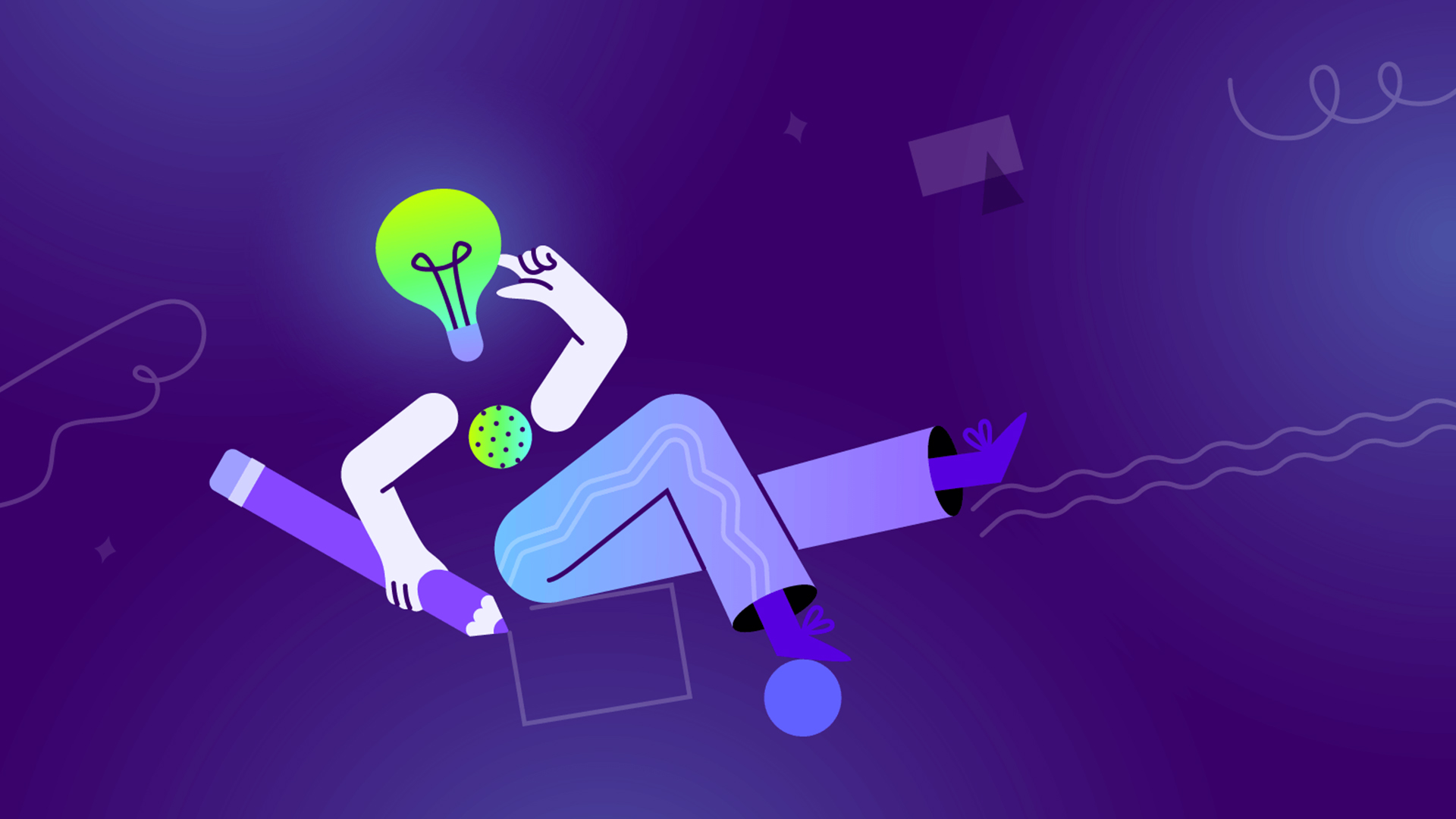 Video Marketing Storyboards and Measuring the Success of Your Videos
Brands need a video marketing strategy — this idea isn't new. What has changed is how important video has become on every platform and channel. So what do you think you know about video marketing, and what do you want to learn?
After creating your storyboard, you should create buyer personas and distribute your videos through the right channels.
Next, you must measure the effectiveness of your videos. What kind of videos are converting well? What is your audience's preferred viewing time? How long are they staying on your page? What are their preferences when it comes to other types of content? Considering these details will help you decide which content type best matches your target audience.
Here are some tips to help you get started:
Storyboards
Before creating storyboards for your videos, you should first do some pre-planning. Without a pre-planning process, you will end up wasting your time, paper, and pen. Think about what you want to accomplish with your video. For example, are you trying to sell more than one product, reinforce your brand image, or host a speaking event? When planning your storyboards, think about what you want your audience to take away from your presentation. Setting specific goals and objectives will ensure that you stay on track and have success with your next steps.
Using storyboards for video marketing can help you to evaluate your ideas and create a plan for the video. You can also get some feedback from co-workers. During this process, you can get more ideas from them and correct your ideas for a particular scene in your video. You may even be able to get an idea from a story that is relevant to your business, a current situation, or a trending topic.
Using storyboards is like going to a rehearsal dinner before the wedding. It helps you see what works, what doesn't, and how to allocate your time and budget accordingly. Once you have your storyboard, you'll have an idea of what your video should look like and how to achieve the desired results. You'll also be able to determine what kind of scenes you'll need, how many of them you should include, and how much time they will take.
After creating storyboards, you'll never look at video creation the same way. Using a storyboard for video marketing helps simplify every step of the process and makes it easier to communicate your message and avoid issues during production. For those who are unfamiliar with storyboards, they're a useful tool for preparing a compelling video. So, what are the benefits of storyboards for video marketing? The bottom line is that you'll be more effective in the future.
A storyboard helps you to visualize your video ideas and get your stakeholders on board. It also helps you explain your idea to others and get executive approval. It also makes it easier for you to convince others of the importance of your video, and can inspire them to make a purchase. So, storyboards can help you to produce a better video and get more sales. But, be sure to include your logo and company name in your storyboards, so that they'll remember your brand.
Buyer personas
A buyer persona can play a pivotal role in creating successful videos and attracting new subscribers. By creating a persona for each of your target audiences, you can create a video that is tailored to their interests and lifestyle. You can also use buyer personas to determine the tone of your video content. Creating a buyer persona is a great way to determine how your videos should be framed and what content is needed to convert these individuals into paying customers.
A buyer persona should ask questions like these: How did the person find your content? What was the length of time they spent on your page? What platforms and devices were they using to get to your page? Who are the most valuable customers? What are their interests and pain points? How do you cater to their needs? The answers to these questions can be valuable to your business. Once you've compiled information about your target audience, you can then create a buyer persona for your video content.
Once you have created your buyer personas, you can start developing a video strategy based on their needs. Identifying which segments of your audience are likely to respond to your content and which are unlikely to convert are essential first steps. Make sure to continuously update your buyer persona research as your platform evolves. This will help you improve your video marketing strategy over time. You should also take into consideration the audience's demographics when creating buyer personas for your video marketing.
The creation of buyer personas will not only make your video content more effective, but it will also increase your sales and service quality. By understanding your target audience and creating a buyer persona, you can better understand their needs and build rapport with them. The result is a better conversion rate and happier customers. If you can create a buyer persona for each of your customer types, you're well on your way to a successful video marketing campaign.
Distributing videos on the right channels
Distribution of your videos on the right channels in video marketing is essential for its success. You should start your distribution campaign from YouTube, which makes it easy to embed videos elsewhere. Paid and organic channels, on the other hand, are determined by the ad strategy you choose to promote your video. The type of video and audience should determine the appropriate distribution channels. If you want to increase viewership, distribute your videos to high-ranking businesses.
When distributing videos on web pages, consider the page's bounce rate and dwell time. It is also important to monitor the performance of the video after its placement. It's important to monitor these metrics as the video can change the way your audience interacts with other content. By tracking video performance, you can determine which content types are most engaging to your audience. In addition, you can see which platforms are most effective in reaching your target audience.
Social media networks are great places for video distribution. Facebook, LinkedIn, Twitter, Instagram, and Pinterest are all popular sites for video sharing. For business- related videos, Facebook is the most popular channel. If you have a YouTube page, you can advertise your videos using video ads. YouTube allows you to retarget your list if you want to reach specific audiences with a video. Make sure to use recognizable brands and relevant content.
Another important component of video marketing is distribution. Free video platforms are too broad to target specific audiences. Paid aids let you target your audience by geographical location, interest, and keyword phrases. Make sure that your thumbnail is eye-catching and catches their attention – it's the first thing viewers see. The title is the second most important part of your video, so it is important to make it attractive to viewers.
Embedding your video on your website is a powerful way to increase your page's dwell time, a crucial criterion for search engine algorithms. A longer video on a page means more visibility, which translates to more views. The AllClients video explains an extremely complex subject in three minutes. It automatically transitions into lightbox mode when clicked. This type of video content has higher conversion rates.
Measuring success
Measuring the success of video marketing involves analyzing the performance metrics of your video. There are a number of different metrics you can track for your videos, including the number of views, impressions, and conversions. Perception surveys can help you determine which videos are most popular and which generate the most interest. You can then map your future content based on the findings of your survey. Other ways to measure the success of your video marketing efforts include capturing customer and prospect feedback through surveys, call tracking, and sign-up forms.
Click-through rate (CTR) is an important metric when it comes to measuring the conversion rate of your videos. Click-through rate is the percentage of viewers who click on the call-to-actions in your videos. For example, a video on YouTube could appear in a person's feed 100 times and receive five clicks, but it only receives five clicks. By measuring CTR, you can identify which videos are working and which ones are not.
Watch time is another metric that helps measure the effectiveness of your videos. It tracks how long people view your videos, including replays. A longer watch time indicates that viewers are engaged in the content. A shorter watch time, on the other hand, means that the content has failed to attract viewers. To calculate the average watch time of your videos, you can divide total video views by total watch time. Social shares are another way to measure the success of your video marketing efforts. Social shares help to increase brand awareness and attract new leads.
Another important metric is conversion rate. This is the percentage of viewers who complete a desired action. For example, if you are looking to increase sales and lead generation with your videos, you can use the average view duration of your videos to measure how much engagement they have with your content. Using this metric to make adjustments to your video content will help you better understand your audience and determine whether you're making the right decision.